The two most complex and vital systems of your car are the engine and transmission. If anything goes wrong with these systems, there's nothing more important than a good mechanic. Southwest Automotive has a shop dedicated to engine and transmission swap in Wichita Falls, TX, solving complex mechanical problems and delivering the routine services that help keep your vehicle in the best possible condition.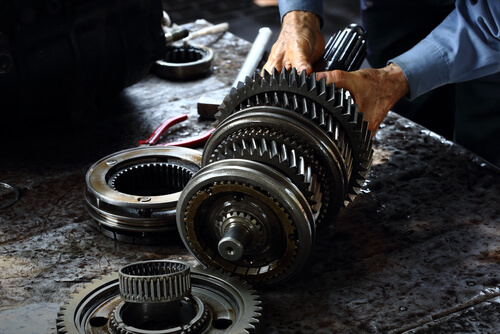 Routine & Diagnostic
We don't just solve the big problems with your engine—we also take care of the routine services to prevent major breakdowns and damages from occurring. Come to us for:
Engine Diagnostics

Check engine light won't go away? We can run ODB tools and pull codes from your onboard computer to determine exactly what the problem is. From there, we'll get it fixed so the dash light goes away!

Oil Changes

Visit our shop for your next routinely scheduled oil change and let us provide you with high-grade synthetic oil, a new filter and any fluid flushes that may be needed to keep friction out of your engine.

Tune Ups

When's the last time you had your timing belt tensioned? Spark plugs cleaned or replaced? Injectors cleaned? Pull into our shop for a complete tune-up and you'll roll out with a streamlined engine, better gas mileage and better performance.